If you're a habitual DWI offender, or if someone was killed or seriously injured as a result of drunk driving on the part of the defendant, felony classification will apply to your DWI charge. If you're charged with a felony-level, a conviction could change your life for the worse.
Houston DWI defense lawyer Christian Capitaine has extensive experience defending persons accused of such crimes and can surely serve to your benefit if you're entangled with the law in this fashion. If you or a loved one stand charged with a felony-level DWI in Houston, contact the Capitaine Law Firm today by contact form or phone at 832-618-7831.
Understanding Texas Felony DWI Cases
In Texas, for a DWI to be classified as a felony offense, the following must be true;
This is your 3rd DWI offense,
A car accident was caused as a result of driving while intoxicated,
An injury was caused as a result of the DWI,
There was a child passenger present, in the vehicle, at the time you were found to be driving while intoxicated,
or If someone was killed as a result of the defendant driving while intoxicated.
Or, in short:
DWI – Accident
DWI – Injury
DWI – Child Passenger
DWI – Intoxication Manslaughter
DWI – Habitual
Penalties for Felony DWI Convictions in Texas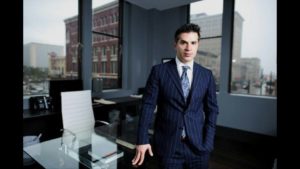 For defendants convicted of a felony DWI in Texas, the sky is the limit on how serious the criminal penalties can be. In most cases the courts apply penalties commensurate with the severity of the offense or the frequency of offenses.
Although the maximum prison sentence in Texas is said to be 20 years for a person convicted of Felony DWI, we've seen a case recently where a man in the northern Houston area was sentenced to a Double Life sentence for his latest in a long line of DWI convictions.
Assuming the aforementioned case is exceptional, penalties for felony DWI convictions in Texas are as follows;
Maximum prison of 20 years (2-20),
Maximum fine of 10,000.00,
and Texas Driver License suspension of up to 2 years to start after the prison sentence is served.
A DWI Lawyer You Can Depend On
If you're considering your options following felony DWI charges in Houston, don't wait too long before securing legal representation for your case. By hiring an attorney in short order, you'll afford your lawyer time to prepare and investigate your case and limit the potential for law enforcement to "lose" any evidence that may be in your favor. Felony DWI cases are serious.
If you're looking for help, contact attorney Christian Capitaine today. To learn more about your options and how we can help you, call us at 832-618-7831.
Felony DWI Defense Lawyer
The Capitaine Law Firm