ATTORNEY PROFILE
Christian Capitaine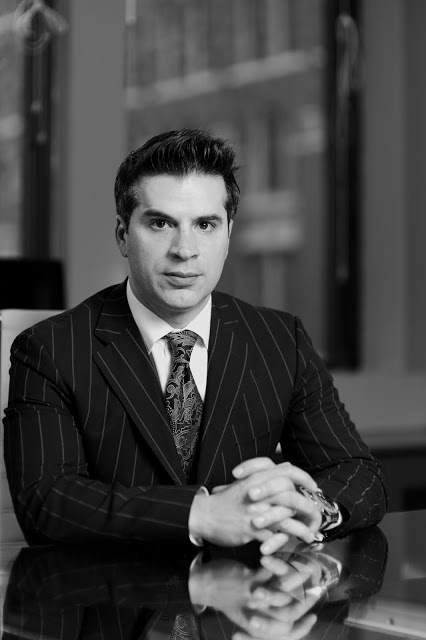 Attorney Christian Capitaine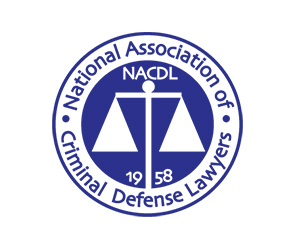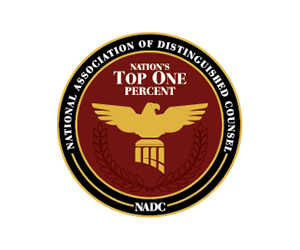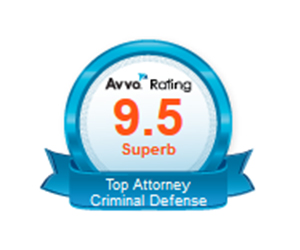 Education & Training
Attorney Christian Capitaine spent his formative years in Buenos Aires, Argentina and graduated Suma Cum Laude with a Bachelor of Arts in Psychology from the University of Houston in 1998.
He was recognized for his academic achievements by being the recipient of the President's Scholarship which awarded him full tuition and living expenses.
Academic Honors
Among other academic honors, Mr. Capitaine was on the Dean's List for the College of Social Sciences every semester. He was inducted into the National Honor Society for Psychology and was also inducted into the prestigious Phi Kappa Phi Honor Society for his academic achievements.
Following his graduation from college, Mr. Capitaine attended the University of Texas School of Law and graduated with Honors in May of 2001.
In addition to academic achievements while in law school, Mr. Capitaine was involved in other important activities such as being a Board Member for the Public Interest law Association, a Board Member for the Texas Law Fellowships and for the Latino Law Student's Association.
Education
The University of Texas School of Law, Austin, Texas, May, 2001
Honors: With Honors
Honors: Board Member, Public Interest Law Association
Honors: Board Member, Texas Law Fellowships Honors:
Latino Law Student's Association
University of Houston, 1998
Bachelor of Arts
Honors: Summa Cum Laude
Honors: Recipient, President's Scholarship
Honors: Dean's List, College of Social Sciences Every Semester
Honors: National Honor Society for Psychology (Psy Chi)
Honors: Phi Kappa Phi Honor Society
Major: Psychology
Professional Experience
Upon graduating from law school in 2001, Mr. Capitaine was offered employment with the prestigious law firm of Baron and Budd in Dallas, Texas. At Baron and Budd, Mr. Capitaine dedicated himself to gaining valuable trial skills and safeguarding the rights of people and communities injured by corporate wrongdoing. Because Mr. Capitaine is fully bilingual, he was in charge of litigation involving the representation of Spanish-speaking clients and gained valuable civil trial experience during his tenure there.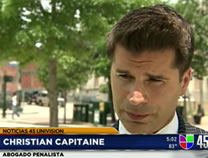 Mr. Capitaine also gained valuable litigation experience while working for the Houston Office of the nationally recognized law firm of Haynes and Boone. Mr. Capitaine was trusted with the responsibility of first chairing claims on behalf of a very large international corporation involved in an international arbitration in Mexico City. The dispute involved over a billion dollars in claims.
Since law school, it had been a dream for Mr. Capitaine to become an outstanding trial lawyer. Towards that end, in 2002, Mr. Capitaine took a position as an Assistant District Attorney with the Harris County District Attorney's Office. He knew that as a prosecutor he could obtain valuable trial experience.
A Former Harris County Prosecutor
As an Assistant District Attorney, Mr. Capitaine tried many jury trials with great results. Mr. Capitaine was blessed with success during his tenure as a prosecutor. He tried cases involving misdemeanor offenses as well as cases involving serious felony offenses.
During the years he spent as a prosecutor, Mr. Capitaine never lost a felony jury or court trial.  Mr. Capitaine was promoted several times during his tenure at the Harris District Attorney's Office and eventually became a Chief Prosecutor. As a Chief, he very much enjoyed the opportunity to train and supervise other prosecutors.
Mr. Capitaine is one of the founding partners of Capitaine, Shellist, Peebles & McAlister  L.L.P. in 2005.  His law practice has primarily focused on representing and protecting the rights of individuals and corporations who seek representation from an experienced and aggressive trial lawyer.
His passion and unwavering commitment to vigorously defending the rights of his clients has resulted in amazing results.
He has handled a variety of cases with admirable results, including serious charges such as capital murder, intoxication manslaughter, aggravated robbery, aggravated assault, aggravated sexual assault and many other serious crimes.