If you're facing a criminal charge that is scheduled for prosecution in federal court, or if you're facing a federal indictment, Houston defense lawyer Christian Capitaine has the experience and skill you'll need on your side if you're looking for a positive outcome.
Attorney Christian Capitaine has operated his law practice with integrity in state and federal court on behalf of clients of the law firm, and continues to cement the reputation of the Capitaine Law Firm as a premiere law firm focused on providing the most effective representation for defendants who are facing prosecution.
If you were charged with a federal offense, or think that you're under investigation by federal law enforcement, its important that you seek legal representation as soon as possible to ensure that your rights, as guaranteed by the Constitution of the United States, are not violated. If you think you'll be charged with a federal offense, chances are you're already under investigation, or have been investigated, by the FBI, DEA, BLM, DHS, or other federal agency.
Any evidence gathered against you needs to be put to the test of Constitutionality, and only an experienced federal defense lawyer will be able to challenge their evidence effectively.
Commonly Prosecuted Federal Crimes
White collar crimes are the most common offenses heard in federal court, however, there are a number of crimes that are normally handled in federal court like drug & human trafficking as well.
Some of the white collar crimes that are the most commonly prosecuted in federal court settings are listed below.
Bank Fraud
Wire Fraud
Medicare & Medicaid Fraud
IRS & Tax Related Crimes
Embezzlement & Business Fraud
Securities Fraud
Mortgage Fraud
Crimes against the environment
Attorney Christian Capitaine also serves as legal representation for persons facing federal charges for the following listed criminal offenses.
Drug Trafficking Related Crimes
Money Laundering & Drug Conspiracy Cases
Federal Homicide/Murder Offenses
Internet Crimes
Interstate Sex Crimes/Internet Sex Crimes
A Good Lawyer When You Need One
If you're hoping to avoid the loss of your freedom in addition to other penalties, attorney Christian Capitaine can help you. Federal charges are serious, require resources, and are a challenge in every sense of the word.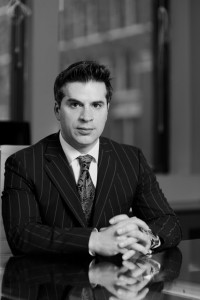 One must come to grips with the reality that they're facing an ultimate nemesis in the United States government as represented by the Federal prosecutor who will act on behalf of the government in his/her pursuit of a conviction.
Attorney Christian Capitaine will stand in the way of conviction attempts, challenge evidence, and demonstrate your side of the story to the court in a convincing and charismatic articulation of the facts as we see them.
The Capitaine Law Firm will work with you and your family to avoid your loss of freedom, voting rights, right to own firearms, and to avoid other subtle obstacles that you'll face in life if convicted and sentenced for a federal crime.
To get in touch with attorney Christian Capitaine call our Houston law office direct at 832-618-7831, or send us a message using the contact form.
Federal Criminal Defense Lawyer