Homicide Related Offenses
If you, or someone close to you, has been accused of any form of crime involving loss of human life, the potential consequences are severe in Texas.
Houston criminal defense attorney Christian Capitaine is a savvy defense lawyer who understands the level of detail required to identify ways to defend his clients based on the facts of the case, and the evidence, if any.
Although every case brings with it its own set of circumstances, guidance and representation by competent legal counsel is paramount if you're to avoid a lengthy prison term, or even worse, the death penalty. We're Here To Help.
How Is Murder Defined In Texas?
A person can be charged with murder if they intentionally cause the death of an individual, or commits an act so dangerous to human life than an individual is killed, or commits a non-manslaughter felony in which loss of human life occurs (See Capital Murder) in which case Felony Murder Doctrine applies.
Criminal Penalties For Murder
1ST DEGREE FELONY
1st Degree Felony charges will apply if a person is found guilty of murder in Texas. The penalties include a potential fine of up to 10,000.00 in addition to a prison term that ranges from 5 to 99 years, or life, in a TDCJ run prison facility.
Other Homicide Related Charges
Capitaine Criminal Law is ready to talk with you and your family if you've been accused of, or are being investigation for, any of the following;
Houston, TX lawyer Christian Capitaine knows the importance of defending the rights of the accused and protecting Texans who have been criminal charged with murder or other homicide related offenses.
Charged With Murder? Call Christian
To be charged with a homicide related offense means facing prosecution for either a felony, or a capital felony. These are the most serious of criminal offenses and tend to be life-or-death situations for the defendant. A conviction for any homicide related crime will result in serious prison sentencing to be served in a Texas Department of Criminal Justice run/sanctioned penitentiary facility.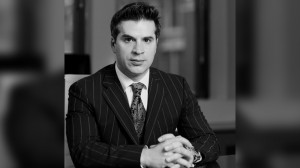 There are a number of defenses available for persons facing prosecution for homicide related crimes in Houston and our law firm has the needed experience to make a difference.
Christian Capitaine is a former criminal prosecutor and knows that the District Attorney will seek maximum sentencing and will do everything in their power, while exhausting every resource at their disposal, to get you convicted. This especially true for persons attempting to defend themselves or who are represented by an overburdened public defender.
Attorney Capitaine will stand in the way of that conviction and will fight to beat the charge and/or limit criminal penalties if you wish to proceed with a guilty or nolo contendre plea. Every case comes with its own details and circumstances. If you need help, don't hesitate to call the Capitaine Criminal Law firm at 832-618-7831.
Homicide Related Offenses